When my uncle asked my brother and I to help out at the Toy Museum last week, I was surprised to see that he had update his collection yet again.
Uncle has been recently getting a lot of field trips from several schools, and the kids can be a handful sometimes, so my brother and I were there to "guard" the displays to make sure nothing gets broken and no one gets hurt.
We get a short break in between school trips, so I decided to run around and test out my new camera, a blue-violet Samsung ST66.
I've seen a few of these posted on his Facebook page before, but it was definitely much better to see them in person. This particular school scene is a combination of different sets, and you can't really tell that the scales are a bit off unless you really look at it.
You can probably tell that I'm armed with a much better camera. This is only a few inches high, but with the macro setting, it looks as if it's a 1/8 scale.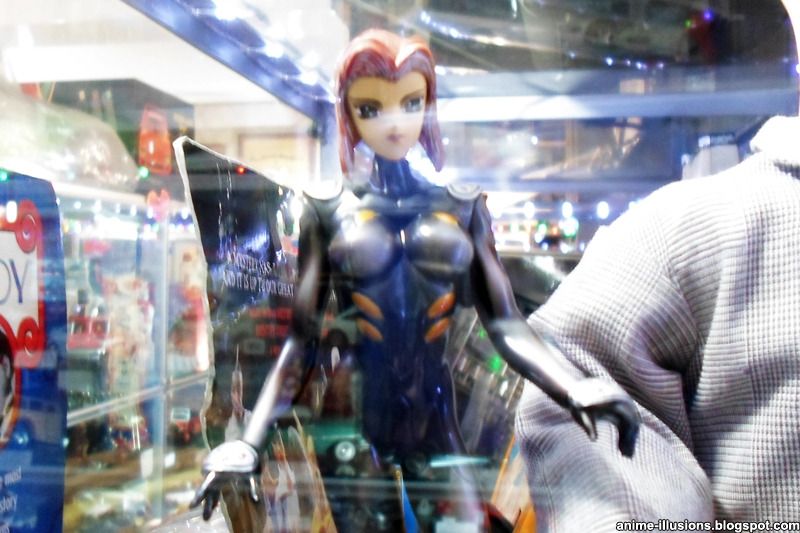 This one surprised me. I remembered giving (selling?) my uncle the exact same piece, but one of the staff said it was donated by someone named "Aaron". Interesting… that probably means the one that came from me is still in the box somewhere!
I always, always take a photo of this set whenever I come to visit, but this is the only time the photo came out clear enough to post.
You can see a pair of glasses on the top of the cabinet in the background. I should tell you, uncle made that himself! And it's so tiny that the whole thing can probably sit on the tip of your finger!
A china set I definitely want to have. And with it being so small, I can probably collect a few. Definitely a new collection to think about.
And finally, one of the moving toys that the kids always get stuck with. I like this one in particular because it's a chocolate factory, and two of my aunts work in one!
That's it for this post. I'll take a few more photos on my next trip and share it with you guys again, whenever that will be! You guys should pay him a visit too!